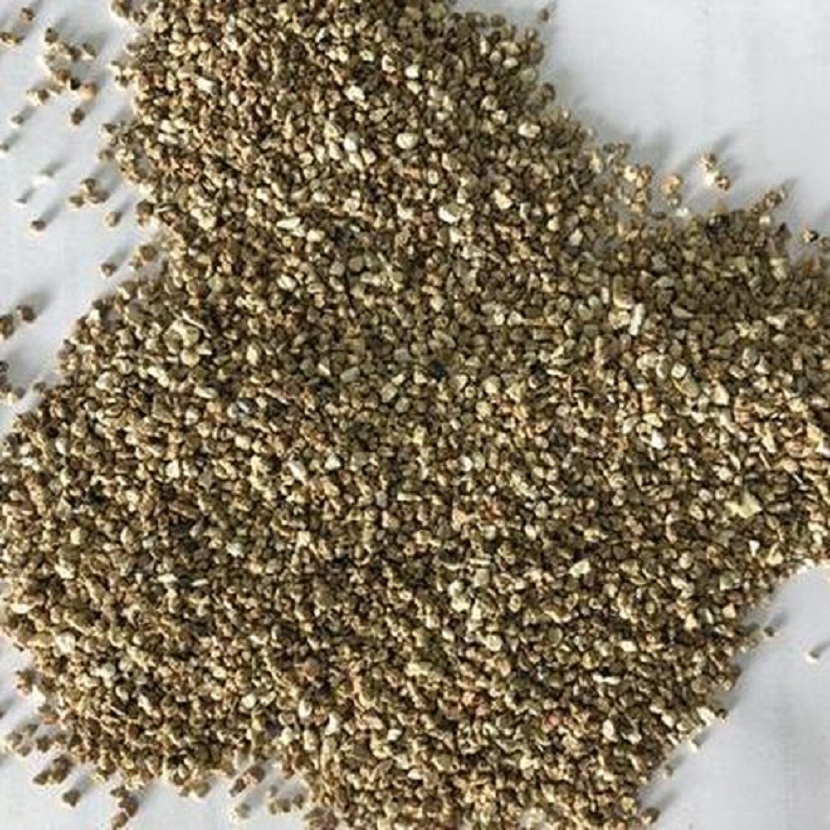 Grog is a raw material useful for making ceramic and glass fixtures. A high amount of silica and alumina is present in the grog. Grog is available in powder form, and it is an important material for making code stones. You can get 40% alumina, 30% silica, 4% iron, and 2% calcium oxide in the grog. The melting point of grog is approximately 1780 degrees C. its water absorption capacity is 7%.
Application of Grog
Grog is useful for various applications such as sculpture and pottery. It adds solid texture to dry any component. Grog is useful to prevent the defect in lamination and crow's feet patterning. Grog adds enormous strength to the hand-made sculpture.
In the old style and commercial furnaces, grog has huge usefulness. The fine particles of the grog can provide huge strength to a product. In European countries, grog is useful to create fire-resistant types of bricks. Fire-resistant bricks have a huge potentiality to make robust quality construction.
What is Refractory?
A refractory material is a unique material that has huge resistance against heat, chemical attack, and pressure. Refractories are inorganic, non-metallic, heterogeneous, porous, and polyphase. It is a unique combination of nitrides and carbides oxides. The other materials are aluminium, magnesium, calcium, zirconium, and silicon.
Refractories are non-metallic materials with unique physical and chemical properties with different structures. In furnaces, reactors, and Incinerators, refractory has huge usefulness. In the steel and iron industry, refractory has huge usefulness.
Uses of Refractory
Thecrushed refractory groghas huge usefulness for the following purposes-
It works as a thermal barrier between a hot medium and wall of a vessel
It withstands physical stress and prevents erosion of vessel wall that occurs due to hot medium
It protects against corrosion and provides thermal insulation.
In the metallurgy industry, refractory is useful for lining furnaces, reactors, vessels, and kilns that cover hot mediums such as slag and metal. Refractory has high-temperature applications such as hydrogen reformers, fired heaters, and ammonia reformers. Refractory has multiple usages. These are the unique applications of refractory grog in several industries.
The Usefulness of Grog for Making Glass
Grog is very useful for making ceramic and glass sculptures. Grog can improve the drying properties of a clay sculpture. The granular that comes from crushed brick and refractory rock is the fine grog particle. Manufacturers add grog to reduce the drying shrinkage, thermal expansion, texture, and increase stability. Grog is available in different sizes and formats. The price of a grog depends on its quality and size.
Process of Price Determination for Grog
There are a number of factors responsible for fixing the price of the grog as per the manufacturing process and the presence of unique properties.
Clearer ones that are lighter in colour and free from iron contamination
Grog has a low thermal expansion
Grog has a narrow range of particles or a specific particle shape.
Grog has low contaminants and high homogeneity
Grog can be dense, low, or hard in porosity.
Manufacturing Process of Making Refractory Grog
Refractory grog is made by firing refractory claystones and clays. Manufacturers fire the predominantly refractory grog in rotary. This process can operate refractory grog in smaller clay that is less than 35mm. These fine fractions cannot be manufactured in a single shaft kiln. This method is useful to make special grog. The price of this special; grog is also very unique and interesting.
Process of Choosing Refractory Grog Manufacturers
When you decide to select authentic and excellent quality refractory grog, you should choose Kirti mineral works company. This company is a popular crushed refractory grog manufacturer that provides unique quality refractory grog at an affordable price. The shipping quality of this company is unique and effective.
Customer satisfaction and a good quality product are the basic marketing parameter of this company. This company provides online facilities to its clients if they stay outside the country. You can get excellent customer service from this company. The fine and superior quality of refractory grog is this company's prime attraction.
Thus, from the above information, one can understand the usefulness of selecting authentic manufacturers for buying authentic refractory grog at an affordable price.